Biological Industries (BI) is a leading global provider of optimal and innovative solutions for cell culture related research. With over 30 years' experience, in-house R&D, and collaborations with academic researchers, the company has developed and introduced a range of serum-free media and many other products for animal tissue culture and molecular biology. Biological Industries' products are available in the U.S. through Rainbow Scientific, Inc. Learn more about BI products at http://www.bioind.com.
Product lines include:
Cytogenetic Cell Culture: media and reagents optimized for the analysis of amniotic fluid cells, chorionic villus samples, peripheral blood lymphocytes, primary bone marrow cells and hematopoietic cells.
Stem Cell Culture: NutriStem®serum-free, xeno-free culture systems for optimal growth and expansion of human mesenchymal (hMSC), human embryonic (hESC), and induced pluripotent (iPSC)stem cells. These products are completely free of serum and non-human derived components.
MSC go Differentiation Media: A unique line of serum-free and xeno-free differentiation media, providing the ability to efficiently differentiate hMSC from various sources (hMSC-AT, hMSC-BM and hMSC-CT) into adipocytes, chondrocytes and osteoblasts.
Disinfectants: disinfectant solutions for incubators, sterile benches, centrifuges, pipettes, water baths and all other equipment in daily use in cell culture and molecular biology laboratories.
Classical Cell Culture: classical cell culture media, reagents and supplements, attachment factors, balanced salt solutions, antibiotics, cell dissociation solutions and sera.


MycoPlasma
Detection, Prevention and Treatment:
ready-to-use EZ-PCR test kit for the detection of mycoplasma in cell culture, antibiotic solutions.
Animal Component Free & Serum Free Culture: formulations developed for all commercially significant cell culture and tissue culture applications.
Technical Literature
(download catalogs and posters)
View the
ISO13485 Certificate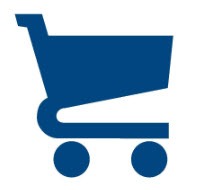 Shop Online!

Product Code

Cytogenetic Cell Culture Media and Reagents
BI 01-190-1B
BIOAMF-1 Basal Medium (Store at 2-8°C) 90 mL
Must buy these
two reagents together
BI 01-192-1D
BIOAMF-1 Supplement (Store at -20°C) 10 mL
BI 01-194-1B
BIOAMF-2 Complete Medium (Store at -20°C) 100 mL
BI 01-196-1B
BIOAMF-3 Complete Medium (Store at -20°C) 100 mL
BI 01-198-1B
Peripheral Blook Karyotyping Medium without PHA (Store at -20°C) 100 mL
BI 01-199-1B
Bone Marrow Karyotyping Medium without Conditioned Medium (Store at -20°C) 100 mL
BI 01-200-1A
Hematopoietic Cell Karyotyping Medium with Conditioned Medium (Store at -20°C) 500 mL
BI 01-200-1B
Hematopoietic Cell Karyotyping Medium with Conditioned Medium (Store at -20°C) 100 mL
BI 01-201-1B
Peripheral Blood Karyotyping Medium with PHA (Store at -20°C) 100 mL
BI 12-003-1C
Colchicine Solution (10

u

g/mL in DPBS) 25 mL
BI 12-004-1D
Colcemid (Democolcine) Solution (10

u

g/mL in DPBS) 10 mL
BI 12-005-1B
Potassium Chloride (Concentration 0.075 M) 100 mL
BI 12-006-1H
Phytomaemagglutinin M (PHA-M), lyophilized 5 mL
BI 12-008-60
Cell Synchronization Kit, for high-resolution cytogenetic analysis, MTX Solution (Store at -20°C) 60 assays

Product Code

Embryonic Stem Cell (hESC) and Induced Pluripotent Stem Cell (IPS) Media and Reagents, Xeno-free, Serum-free
05-100-1
NutriStem® hESC XF (Store at -20°C) 100 or 500 mL
05-102-1
AF NutriStem® hESC XF (Store at -20°C)
100 or 500 mL
Order with Bio-PureTM Human Serum Albumin when culturing on feeder-free layer
05-710-1
CryoStem (Store at 2-8°C) 10 or 50 mL
05-720-1
Bio-PureTM Human Serum Albumin (HSA) (Store at 2-8°C) 50 or 100 mL

Product Code

Mesenchymal Stem Xeno-Free Stem Cell Media and Reagents
BI 05-200-1A
MSC NutriStem® XF Basal Medium (Store at 2-8°C) 500 mL
Customers should
order all three
reagents-Basal
Medium, Supplement
Mix and Attachment
Solution together.
BI 05-200-1B
MSC NutriStem® XF Basal Medium (Store at 2-8°C) 100 mL
BI 05-201-1U MSC
NutriStem® XF Supplement Mix (Store at -20°C)
3 x 1 mL
BI 05-201-1-06
MSC NutriStem® XF Supplement Mix (Store at -20°C) 0.6 mL
BI 05-752-1H
MSC Attachment Solution (Store at 2-8°C) 5.0 mL
BI 05-752-1F
MSC Attachment Solution (Store at 2-8°C) 1.0 mL
BI 05-752-1S
MSC Attachment Solution (Store at 2-8°C) 0.1 mL
BI 05-712-E
MSC Freezing Solution (Store at 2-8°C) 50 mL
BI 05-712-D
MSC Freezing Solution (Store at 2-8°C) 10 mL
BI 03-075-1C
MSC Dissociation Solution (Store at -20°C) 20 mL
BI 03-077-1C
Non-Enzymatic MSC Dissociation Solution (Store 2-8°C) 20 mL



Product Code

Other Media Products and Reagents
BI 01-025-1B
Minimum Essential Medium-Eagle (MEM-E), Earle's Salts Base, without L-glutamine (Store at 2-8°C) 100 mL
BI 01-025-9A
Minimum Essential Medium Eagle (Earle's), Concentrate 2X, without L-glutamine, with sodium bicarbonate
(Store at 2-8°C) 500 mL
BI 01-101-1A
RPMI Medium 1640 without glucose, without L-glutamine (Store at 2-8°C) 500 mL

BI 01-104-1A
RPMI Medium 1640, without L-glutamine (Store at 2-8°C) 500 mL
BI 01-818-1H
Human Recombinant Insulin Solution, 100 units/mL (Store at 2-8°C) 5 mL
BI 01-343-1D
Ribonucleosides and Deoxyribonucleosides for MEM-Alpha (500-fold concentrate) 10 mL
BI 05-010-1A
DCCM-1 without L-glutamine (Store at 2-8°C) 500 mL
BI 05-060-1A
BIO-MPM-1 Multi-Purpose SFM without L-glutamine (Store at 2-8°C) 500 mL
BI 05-066-1A
NutriVero VP1, Animal Component-Free Serum-Free Medium for the Monolayer Culture of Vero Cells
(Store at 2-8°C) 500 mL
BI 05-720-1B
Bio-PureTM Human Serum Albumin (HSA) , 10% solution (Store at 2-8°C) 100 mL

Product Code

MycoPlasma Detection, DisInfectants, Prevention and Treatment Units
BI 01-867-1B
AQUAGUARD-1 Solution, for disinfecting water baths of CO2 incubators, use at 10 mL per liter (Store at -20°C) 100 mL
BI 01-916-1E
AQUAGUARD-2 Solution, for disinfecting ordinary water baths, use at 2 mL per liter (Store at -20°C) 50 mL
BI 03-036-1C
BIOMYC-1 Antibiotic Solution, 100X Concentrate (Store at -20°C) 20 mL
BI 03-037-1C
BIOMYC-2 Antibiotic Solution, 100X Concentrate (Store at -20°C) 20 mL
BI 03-038-1C
BIOMYC-3 Antibiotic Solution, 100X Concentrate (Store at -20°C) 20 mL
BI 20-700-10
EZ-PCR Mycoplasma Kit, 10 assays (Store at -20°C)
BI IC-110100
Pharmacidal Spray Can (for disinfecting surfaces) 1 Liter

Product Code

MSC go Differentiation Media
BI 05-440-1A
MSC go Osteogenic XF™ Medium (Store 2-8°C) 500 mL
BI 05-440-1B
MSC go Osteogenic XF™ Medium (Store 2-8°C) 100 mL
BI 05-442-1A
MSC go rapid Osteogenic XF™ Medium (Store 2-8°C) 500 mL
BI-05-442-1B
MSC go rapid Osteogenic XF™ Medium (Store 2-8°C) 100 mL
BI 05-220-1A
MSC go Chondrogenic XF™ Medium (Store 2-8°C) 500 mL
BI 05-220-1B
MSC go Chondrogenic XF™ Medium (Store 2-8°C) 100 mL
BI 05-221-1
MSC go Chondrogenic XF™ Supplement Mix (Store -20°C) 10 mL
BI 05-330-1A
MSC go Adipogenic XF™ Medium (Store 2-8°C) 500 mL
BI 05-330-1B
MSC go Adipogenic XF™ Medium (Store 2-8°C) 100 mL
BI 05-331-1
MSC go Adipogenic XF™ Medium (Store 2-8°C) 500 mL
BI 05-332-1
MSC go Adipogenic XF™ Supplement Mix (Store at 2-8°C) 1.5 mL