Biological Industries (BI) has been committed to providing optimal and innovative solutions for cell culture practice for 30 years. BI is not only a leading global provider of integrated solutions for cell culture related research, but also dedicated to the development and marketing of classical and innovative products to it's customers. Their products are optimized for the analysis of amniotic fluid cells, chorionic villus samples, peripheral blood lymphocytes, primary bone marrow cells and hematopoietic cells. Please find below a list of products currently available through Rainbow Scientific, Inc. Additionally, please review Biological Industries' website for complete product information and a full list of all items available for purchase by clicking here.

Please click here for Biological Industries Cytogenetic Products Brochure.
Please click here for Biological Industries Complete Product Catalogue.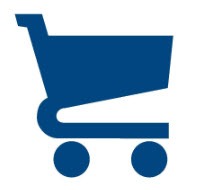 Shop Online!



Product Code

Cytogenetic Cell Culture Media and Reagents
BI 01-190-1B
BIOAMF-1 BASAL MEDIUM (Store at 2-8°C) 90 ml
Must Buy these
two reagents together
BI 01-192-1D
BIOAMF-1 Supplement (Store at -20°C) 10ml
BI 01-194-1B
BIOAMF-2 COMPLETE MEDIUM (Store at -20°C) 100ml
BI 01-196-1B
BIOAMF-3 COMPLETE MEDIUM (Store at -20°C) 100ml
BI 01-198-1B
PERIPHERAL BLOOD KARYOTYPING MEDIUM WITHOUT PHA (Store at -20°C) 100ml
BI 01-199-1B
BONE MARROW KARYOTYPING MEDIUM WITHOUT CONDITIONED MEDIUM (Store at -20°C) 100ml
BI 01-200-1A
Hematopoietic Cell Karyotyping Medium WITH CONDITIONED MEDIUM (Store at -20°C) 500ml
BI 01-200-1B
Hematopoietic Cell Karyotyping Medium WITH CONDITIONED MEDIUM (Store at -20°C) 100ml
BI 01-201-1B
PERIPHERAL BLOOD KARYOTYPING MEDIUM WITH PHA (Store at -20°C) 100 ml
BI 12-003-1C
COLCHICINE SOLUTION (10ug/ml IN DPBS) 25ml
BI 12-004-1D
COLCEMID (DEMECOLCINE) SOLUTION (10ug/ml in DPBS) 10ml
BI 12-005-1B
POTASSIUM CHLORIDE (Concentration = 0.075M) 100ml
BI 12-006-1H
PHYTOHAEMAGGLUTININ M (PHA-M), lyophilized 5ml
BI 12-008-60
CELL SYNCHRONIZATION KIT, For high-resolution cytogenetic analysis (MTX Solution), (Store at -20°C) 60 assays

Product Code

Embryonic Stem Cell (hESC) and Induced Pluripotent Stem Cell (IPS) Media and Reagents, Xeno-free, Serum-free
05-100-1
NutriStem® hESC XF (Store at -20°C) 100 or 500 ml
05-102-1
AF NutriStem® hESC XF (Store at -20°C) 100 or 500 ml
Order with Bio-PureTM Human Serum Albumin when culturing on feeder-free layer
05-710-1
CryoStem (Store at 2-8°C) 10 or 50 ml
05-720-1
Bio-PureTM Human Serum Albumin (HSA) (Store at 2-8°C)) 50 or 100 ml

Product Code

Mesenchymal Stem Xeno-Free Stem Cell Media and Reagents
BI 05-200-1A
MSC NutriStem® XF Basal Medium (Store at 2-8°C) 500 ml
Customers should
order all three
reagents-Basal
Medium, Supplement
Mix and Attachment
Solution together.
BI 05-200-1B
MSC NutriStem® XF Basal Medium (Store at 2-8°C) 100 ml
BI 05-201-1U MSC
NutriStem® XF Supplement Mix (Store at -20°C) 3 x 1ml
BI 05-201-1-06
MSC NutriStem® XF Supplement Mix (Store at -20°C) 0.6 ml
BI 05-752-1H
MSC Attachment Solution (Store at 2-8°C) 5.0ml
BI 05-752-1F MSC
Attachment Solution (Store at 2-8°C) 1.0ml
BI 05-752-1S
MSC Attachment Solution (Store at 2-8°C) 0.1ml
BI 05-712-E
MSC Freezing Solution (Store at 2-8°C) 50ml
BI 05-712-D
MSC Freezing Solution (Store at 2-8°C) 10ml
BI 03-075-1C
MSC Dissociation Solution (Store at -20°C) 20ml
BI 03-077-1C
Non-Enzymatic MSC Dissociation Solution (Store 2-8°C) 20ml

Product Code

Other Media Products and Reagents
BI 01-025-1B
Minimum Essential Medium-Eagle (MEM-E), Earle's Salts Base, without L-Glutamine (Store at 2-8°C) 100 ml
BI 01-025-9A
Minimum Essential Medium Eagle (Earle's), Concentrate 2X, w/o L-Glutamine, with Sodium Bicarbonate (Store at 2-8°C) 500 ml
BI 01-101-1A
RPMI Medium 1640 (500ml)w/o Glucose, w/o L-Glutamine, (Store at 2-8°C)
BI 01-104-1A
RPMI Medium 1640, without L-Glutamine (Store at 2-8°C) 500ml
BI 01-818-1H
Human Recombinant Insulin Solution, 100 units/ml (Store at 2-8°C) 5ml
BI 01-343-1D
Ribonucleosides and Deoxyribonucleosides for MEM-Alpha (500-Fold Concentrate) 10ml
BI 05-010-1A
DCCM-1 without L-Glutamine (Store at 2-8°C) 500ml
BI 05-060-1A
BIO-MPM-1 Multi-Purpose SFM w/o L-Glutamine, (Store at 2-8°C) 500ml
BI 05-066-1A
NutriVero VP1, Animal Component-Free Serum-Free Medium for the Monolayer Culture of Vero Cells (Store at 2-8°C) 500ml
BI 05-720-1B
Bio-PureTM Human Serum Albumin (HSA) , 10% solution (Store at 2-8°C) 100ml

Product Code

MycoPlasma Detection, DisInfectants, Prevention and Treatment Units
BI 01-867-1B
AQUAGUARD-1 SOLUTION -for disinfecting water baths of CO2 incubators, use at 10ml per liter, (Store at -20°C) 100ml
BI 01-916-1E
AQUAGUARD-2 SOLUTION -for disinfecting ordinary water baths, use at 2ml per liter, (Store at -20°C) 50ml
BI 03-036-1C
BIOMYC-1 Antibiotic Solution, 100X Concentrate (Store at -20°C) 20ml
BI 03-037-1C
BIOMYC-2 Antibiotic Solution, 100X Concentrate (Store at -20°C) 20ml
BI 03-038-1C
BIOMYC-3 Antibiotic Solution, 100X Concentrate (Store at -20°C) 20ml
BI 20-700-10
EZ-PCR Mycoplasma Kit, 10 assays (Store at -20°C)
BI IC-110100
Pharmacidal Spray Can (for disinfecting surfaces) 1 Liter